This article a

pply to model

KWS-607 Kapsule Bluetooth Speaker.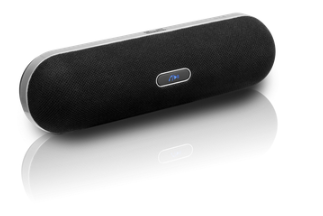 NFC is being marketed as a file-sharing or data-sharing tool that comes usually on Smartphones, where devices can swap files very quickly to each other. The NFC sensor that comes with the KWS-607 can allow you to easily pair your speaker with your smartphone or device

instantly by just tapping on the speaker's sensor.



If your device supports NFC, the

speaker and your device's Android Beam, Bluetooth and NFC need to be activated so that you can use this feature:
The speaker's front button will blink intermittently in "Blue" (Waiting for paring).

​
For NFC device:
Activate the Bluetooth option on your mobile device.

Go to Settings > Wireless & Networks > More.

Tap on the NFC switch to activate it. The Android Beam function will also automatically turn on.

If Android Beam does not automatically turn on, just tap it and select Yes to turn it on.
​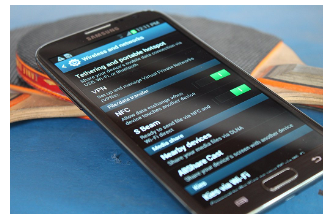 5. Place the device near the "NFC" sensor that is one inch to the right of the front button or below the NFC label (Refer to #2 on the diagram below).
​
6. You will see a message prompting to confirm the pairing with the KWS-607 speaker.
8. Now your device and your speaker are paired with NFC.
The content that you can only "share" with this speaker are files with audio such as mp3 files or videos.