This article applies to models: KSH-800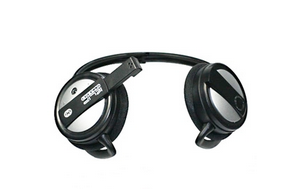 Here are the steps to Pair or Synchronize the Headset:



NOTE: You have to pair this Headset with PC, mobile phone, and other Bluetooth devices before using this Headset. Since "Paring" creates a link between devices by Bluetooth wireless technology. Also remember to charge this device 4 hours before use.

1- Press and hold the MFB around 5 seconds until the Mode LED change to "Red light" from flash "Blue light". Then this headset is on Paring mode.

2- Perform a scan for Bluetooth devices (ect. mobile phone, PC USB dongle, Bluetooth audio devices)

3- When the scan is complete, the Bluetooth devices will display the devices found.

4- Select the "BT Stereo Headset" from the discovered devices list and confirm the screen prompts.

5- Enter default password "1234"

6- After paring is Successful, the LED changes to flash "Blue light" from red light.