This article explains how to install an unsigned device, most common issue on the installation process on a Windows 8 Operating System.

Windows 8 asks for "Digital Sign" on his drivers for security policies, that is why some devices that you used on Windows 7 with no problems, may not function on Windows 8.

To resolve this issue, please check the following steps to be able to install an unsigned driver.

1. When connecting a device to a PC, a screen like this will be appear that shows you that this device is not digitally signed: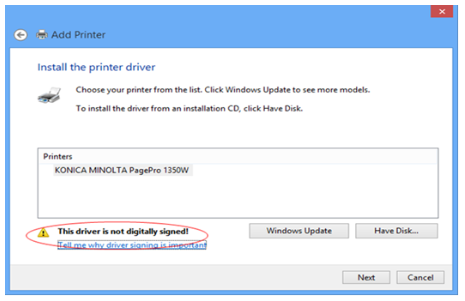 If appears, press windows key + I to launch the charm bar, and click Change PC Settings at the bottom.

2. Click on "General" and scroll down to the bottom of the page, click "Restart Now" under "Advanced Startup" section. Remember to save all your open aplications first before clicking it.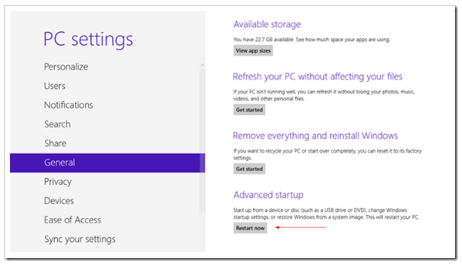 3. After reboot, your computer will reboot on a startup menu. Click on "Troubleshoot". Then click on "Advanced Options" .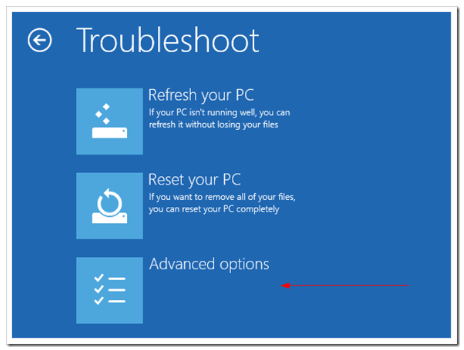 4. Click on "Startup Settings".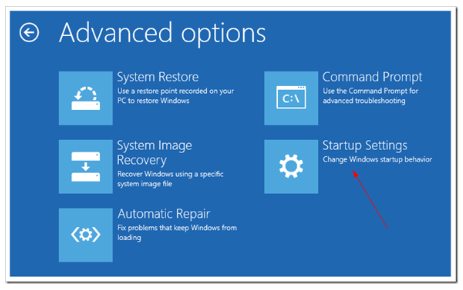 5. Click on "Restart" button.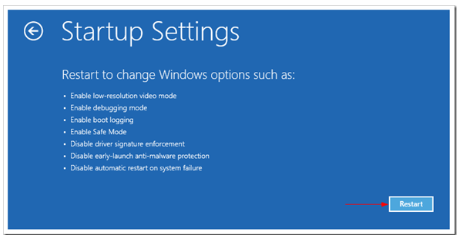 6. After reboot, your PC will prompt to another Startup menu. Choose the option to "Disable driver signature enforcement" with 7 or F7 keys and disable this option to continue booting Windows 8 with digital sign enforcement disabled.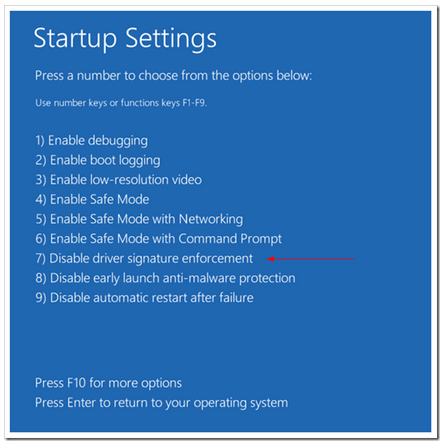 7. Restart PC once again to re-enable the digital sign enforcement option and then try again to install your device to the PC. This will able your OS to get the Windows Security warning window, offering you to install this driver anyway.